2019.10.016,957
Exploration of the Labyrinthine Bath House
Dōgo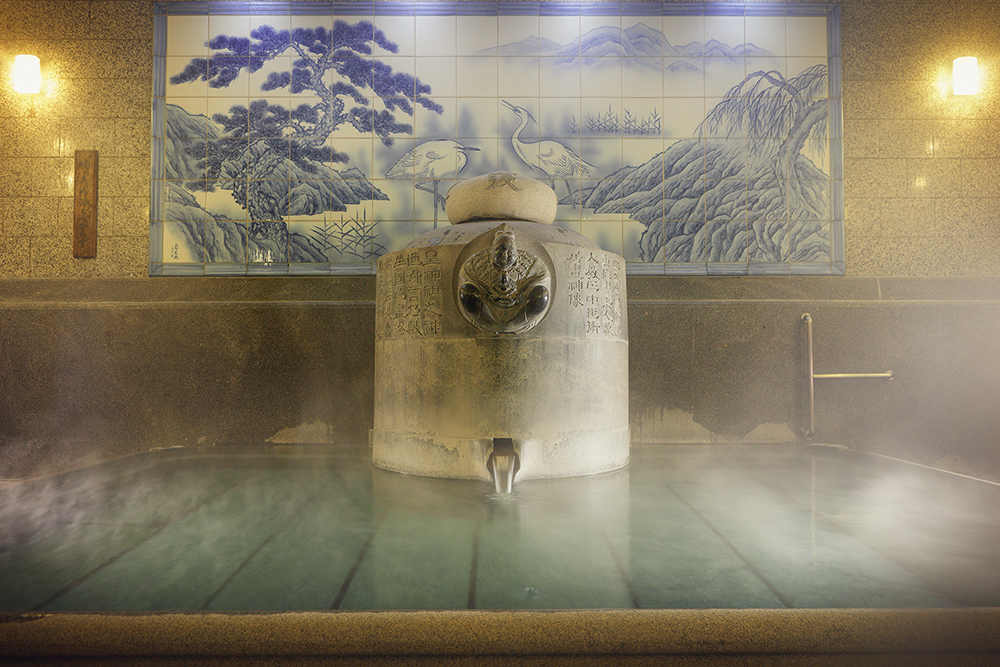 Dōgo Onsen Honkan was built in 1894. Over the approximately thirty years thereafter, many consecutive renovations and additions were made, resulting in a complicated, labyrinth-like arrangement of rooms, hallways, and stairs. Its beautiful exterior is a spectacularly coherent mixture of architectural styles of different eras, and it has the appeal that attracts Japanese and foreign tourists alike.
What are the charms of the long beloved Dōgo Onsen Honkan?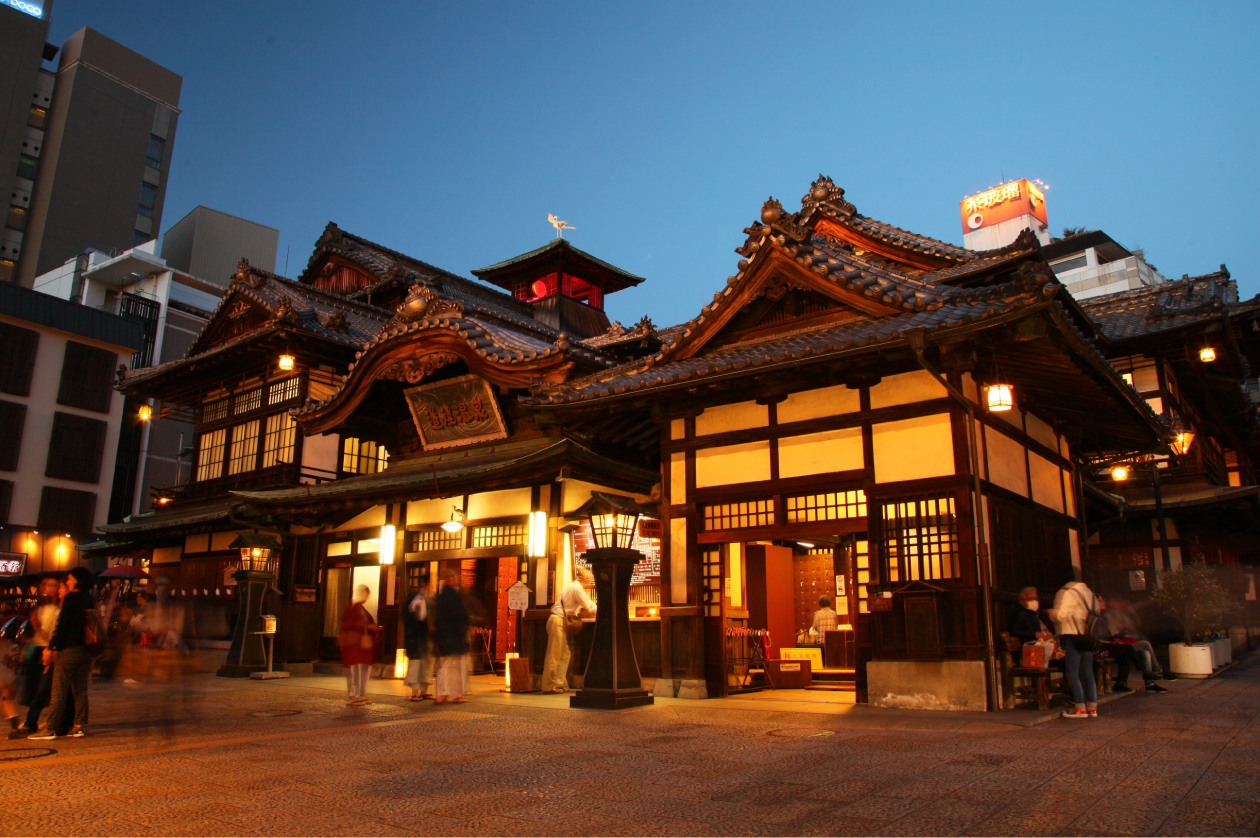 While on first glance, many are quick to regard it as Japanese-style architecture, it actually incorporates many western building techniques as well. The Shinrokaku, which is located at the very top of the structure, is fitted with imported glass. It glows in bright red when lit from within, creating a distinct mood. The greatest appeal of Dōgo Onsen Honkan is that it continues to stay in operation as a bathhouse rather than being converted into a museum, even though it is the first public bathhouse designated as an important national cultural asset. This modern three-story architecture has many details that can be enjoyed the closer you look. Visitors are invited to explore its charm, from both the inside and outside.
"Enjoy being a master of Dogo Onsen"
With a history spanning about 3,000 years, Dogo Onsen has a long history and many attractions.
The more you learn about Dogo Onsen the more fun you'll have!
You too can enjoy becoming a master of the 3,000 year old Dogo Onsen!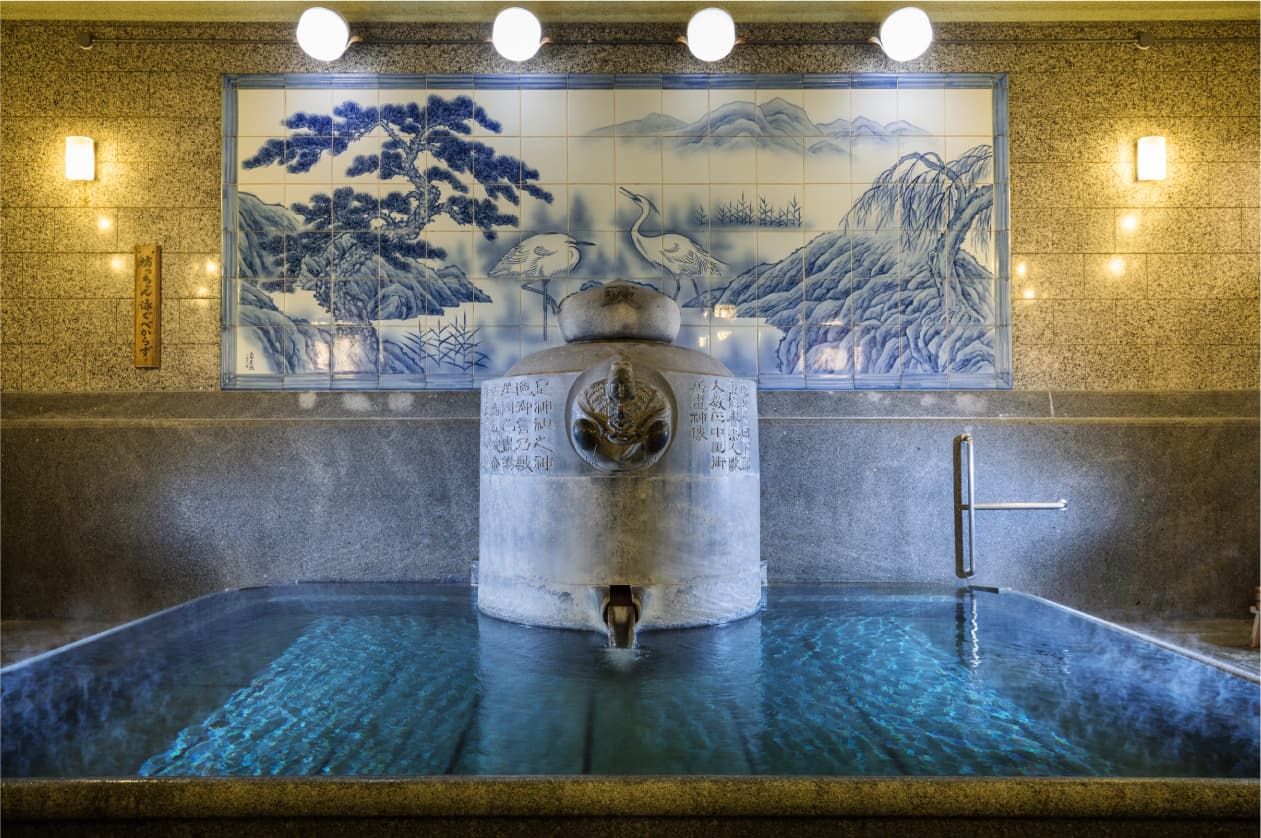 Introducing the charm of Dogo Onsen!
The "Water of Beauty" for smooth skin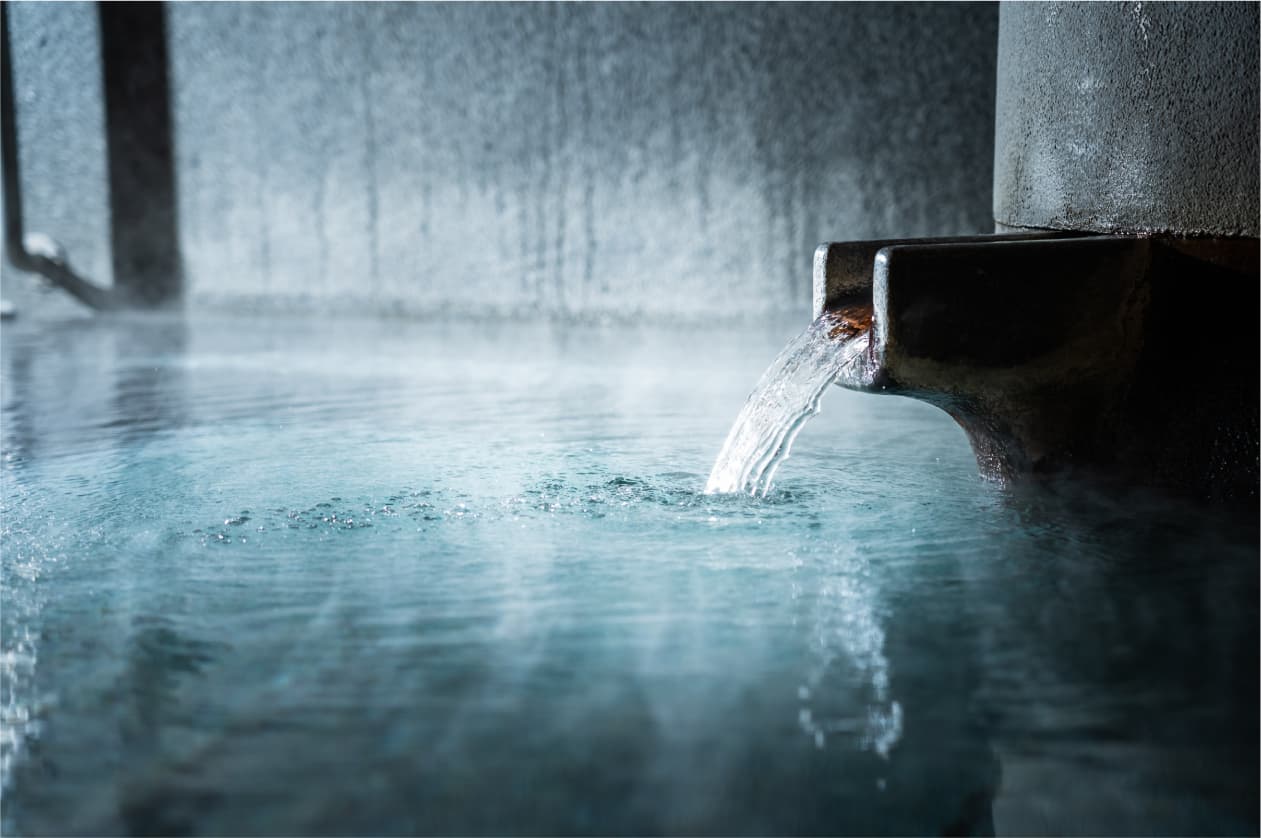 Dōgo Onsen is a simple alkaline hot spring, a gentle water with a slippery texture.
Bathing in the water leaves your skin smooth and beautiful, making it a favourite with the ladies.
---
Look out for yudama and white herons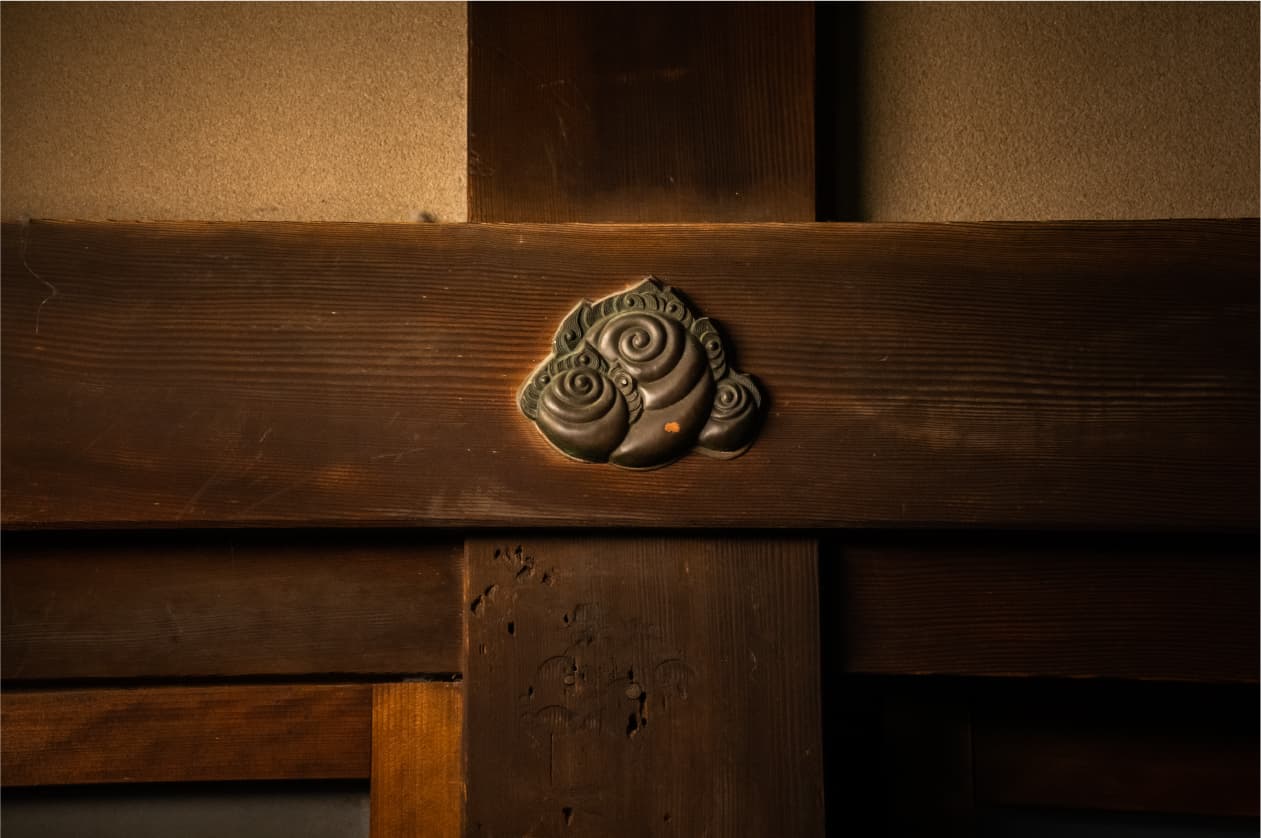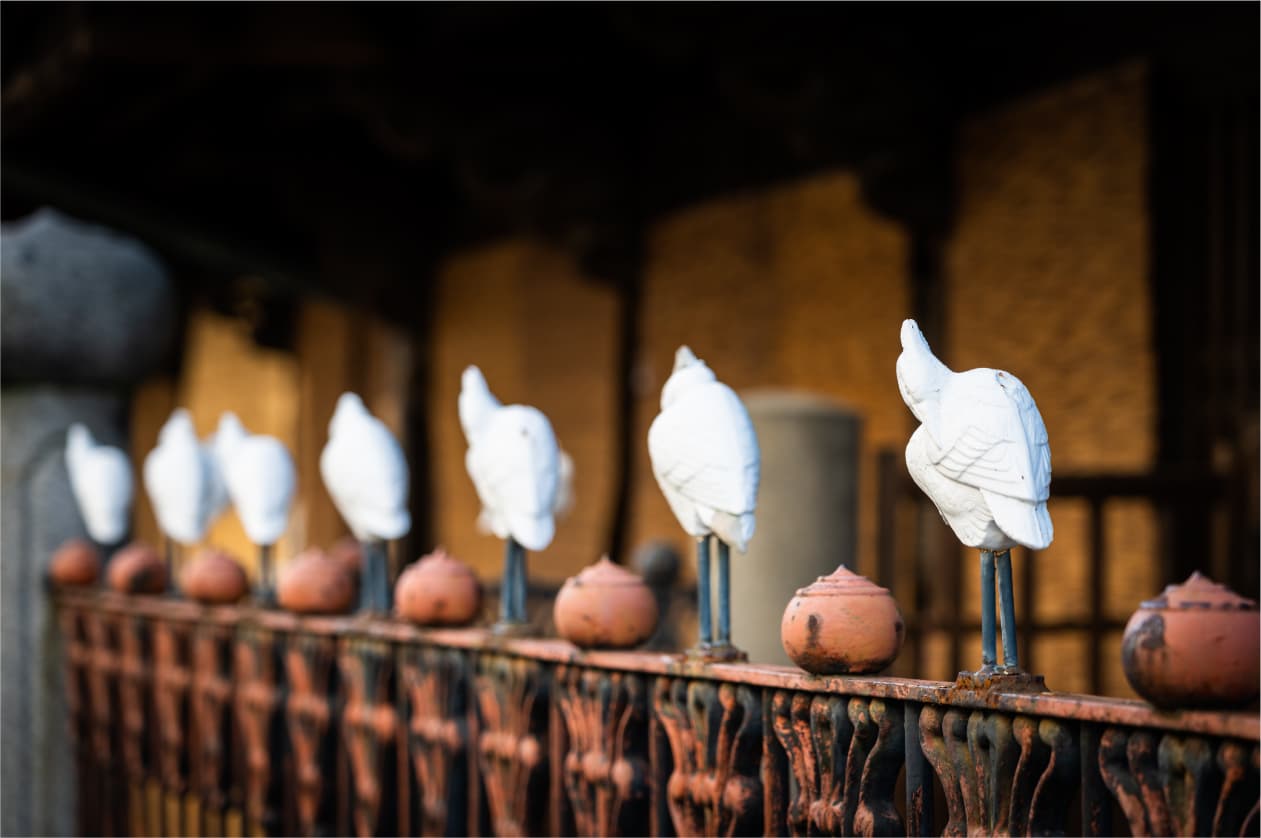 The yudama is a symbol of Dōgo Onsen, said to represent a drop of onsen water or the ripples that spread from the rising spring.
This yudama and the white heron who discovered Dōgo Onsen are found as decorative motifs all over the Dōgo Onsen Honkan. See if you can find them all.
---
Shinrokaku and Tokidaiko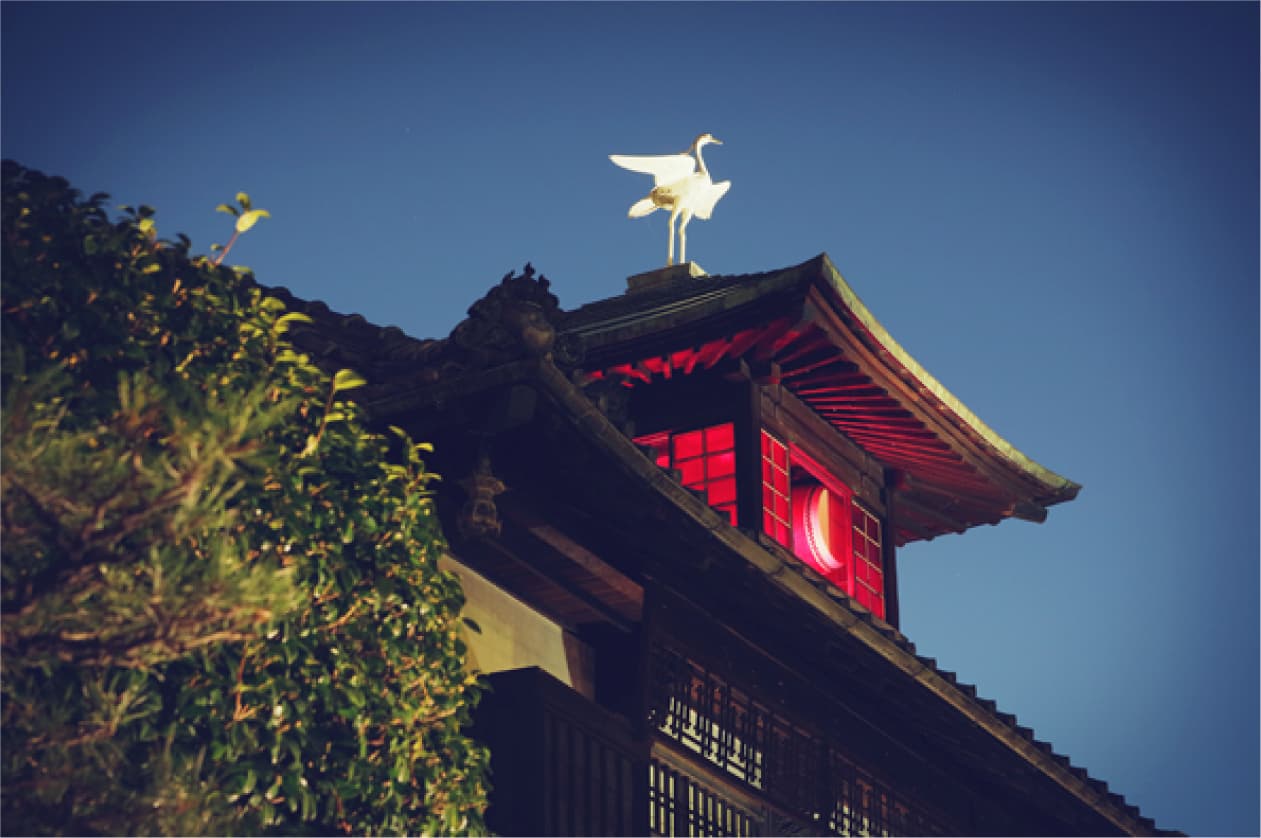 The "Shinrokaku" on the rooftop of Dogo Onsen Honkan main building is a shoji covered with red glassware that shines brightly at night and shines brilliantly in the night sky of the hot spring town Yunomachi.
The drums hung there are struck 3 times a day, 6 times at 6 AM, 12 times at noon and 6 times at 6 o'clock in the evening, and they are called "Tokidaiko" to announce the time.
The sound of the Tokidaiko was chosen to be among the "Top 100 Soundscapes of Japan" by the Ministry of the Environment.There are many people who come to listen to the sound!
Four Histories of Dogo Onsen