2019.10.012,986
Delicious gourmet and a full menu of nature! Head out to Tōon-shi city, right next to Matsuyama, where you can treat yourself to all kinds of small-scale activities!
Outside the city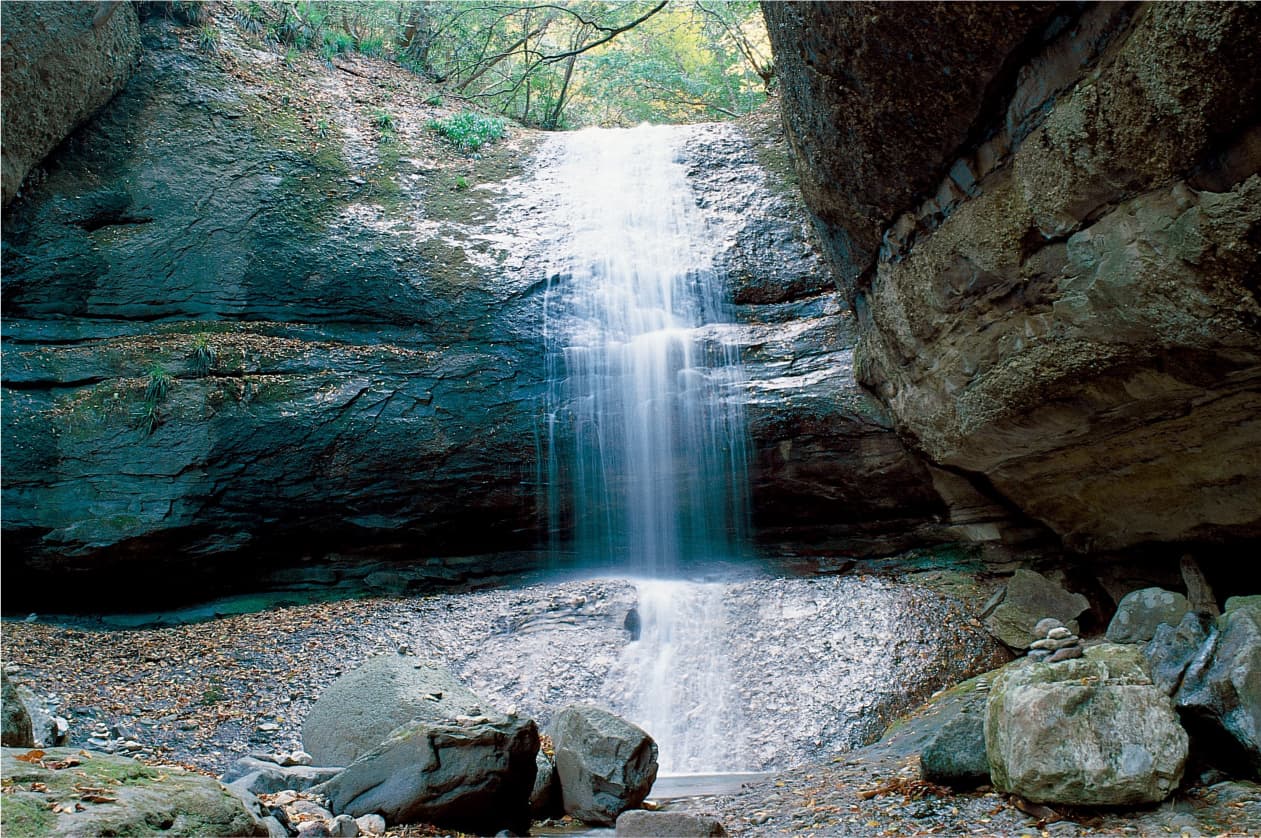 Tōon-shi city (abbr. Tōon city) has an attractive natural environment and is easily accessible – just 30-minutes away by car from Matsuyama city! The beauty of green and water woven into the four seasons will sooth your soul. Step outside central Matsuyama and take a break from the hustle and bustle of city life.
Shirai-no-taki is a waterfall with a magnificent 96-meter drop! This is where the natural beauty of Tōon city awaits you.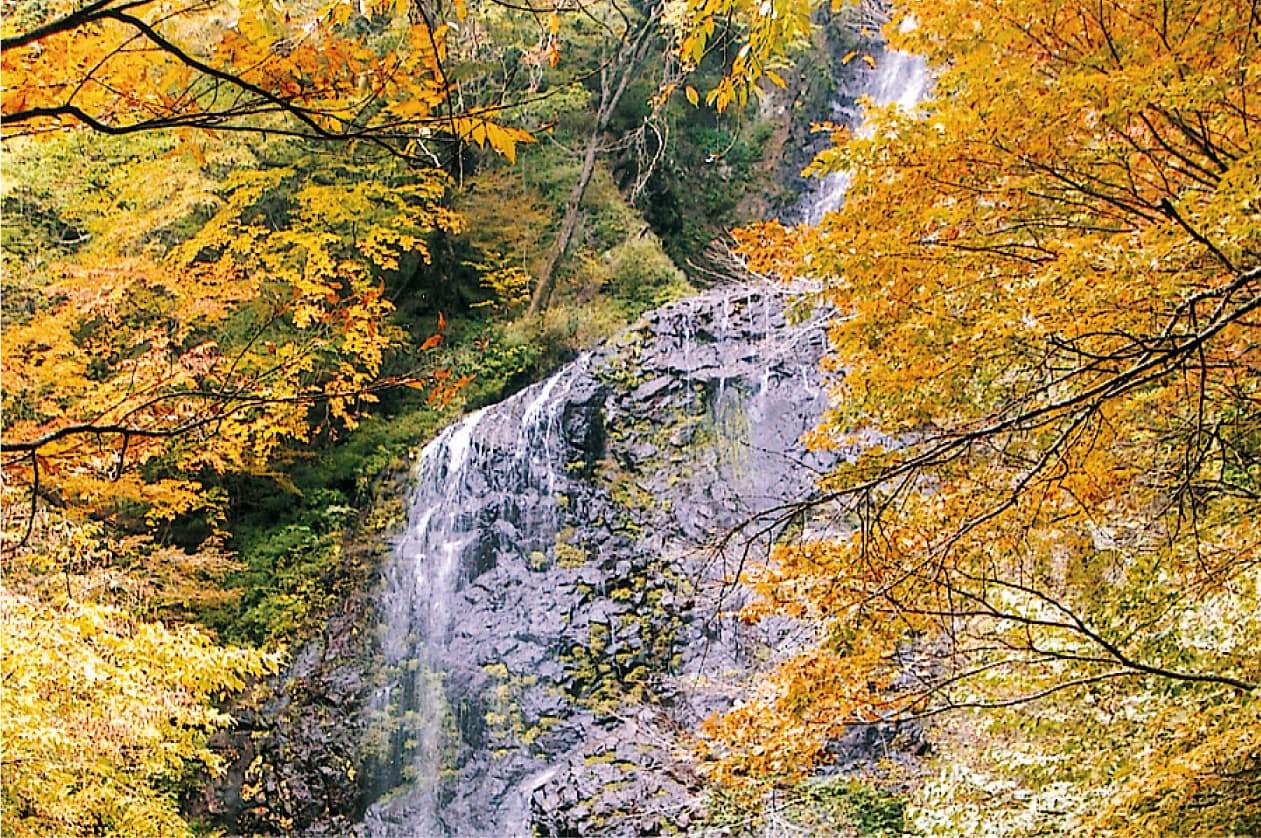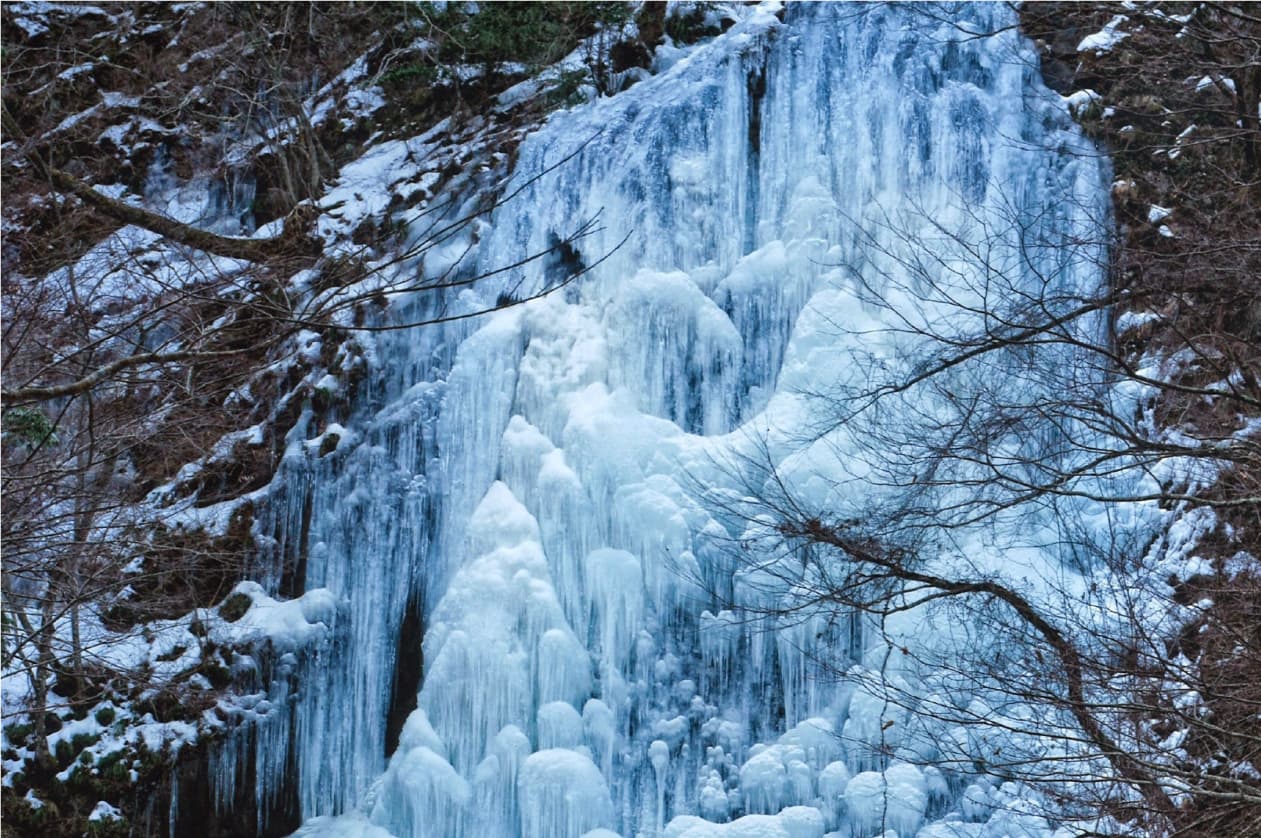 Shirai-no-taki falls in the upper Shigenobu-gawa river that flows through Tōon city is a spot where you can truly feel the nature. The waterfall from a height of 96 meters is intriguingly spectacular. The charm of this waterfall is that it changes its expression with every season. In the summer, the falling water will make you feel cool, and in winter the whole waterfall freezes, creating a beautiful solid white appearance like an ice sculpture! Hike along the promenade to the waterfall for pure enjoyment.
Could this be a natural air conditioner? "Kaza-ana" is crisp and cool all year round.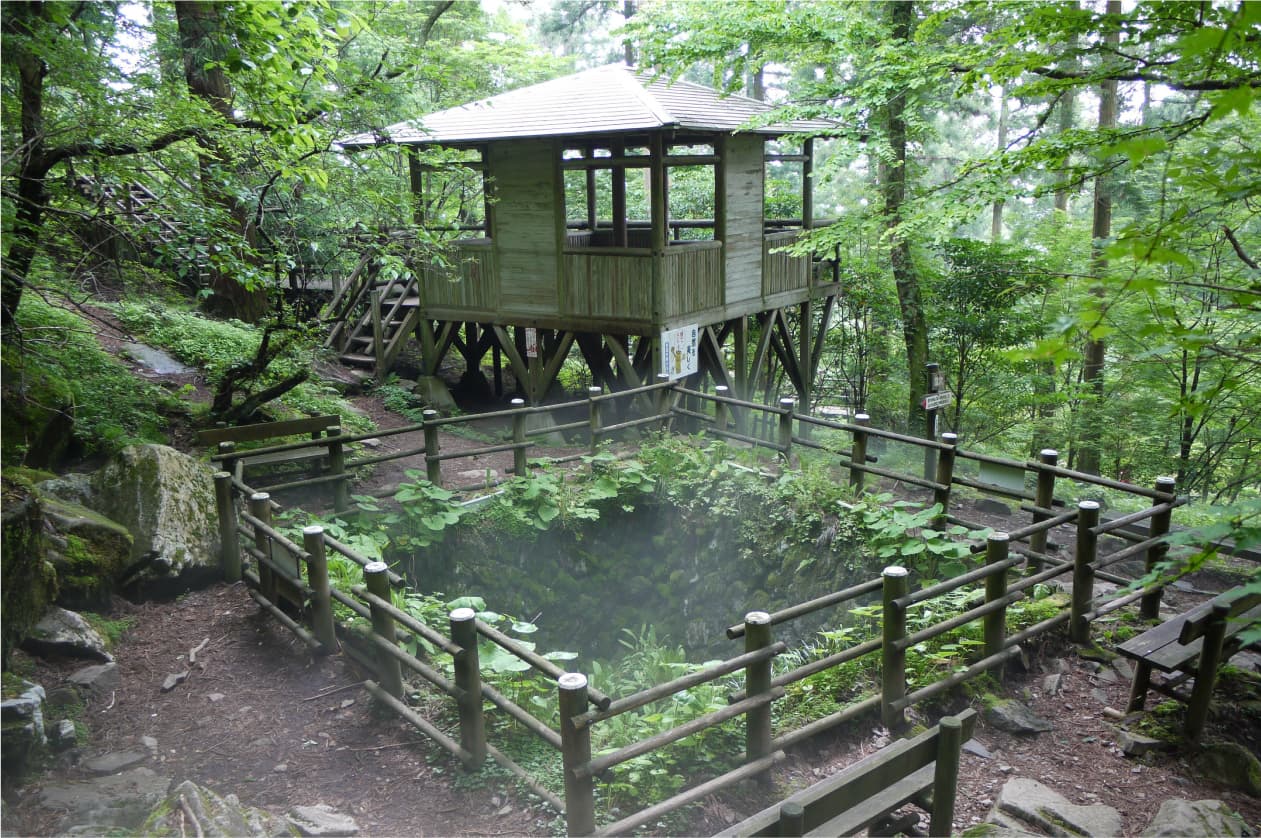 Kamihayashi Shinrin-kōen park is famous for its mysterious hole in a rock called Kaza-ana, where you can feel a cool breeze throughout the four seasons. In the summer, the difference in temperature causes a mist to lure you with its occasional vision of fantasia! It is cool all year round and especially popular as a getaway from the summer heat. The park has three areas: the water forest, the light forest, and the wind forest, gaining popularity among many hikers and campers.
Treat yourself to the local cuisine imotaki on the riverbed to warm your body and soul!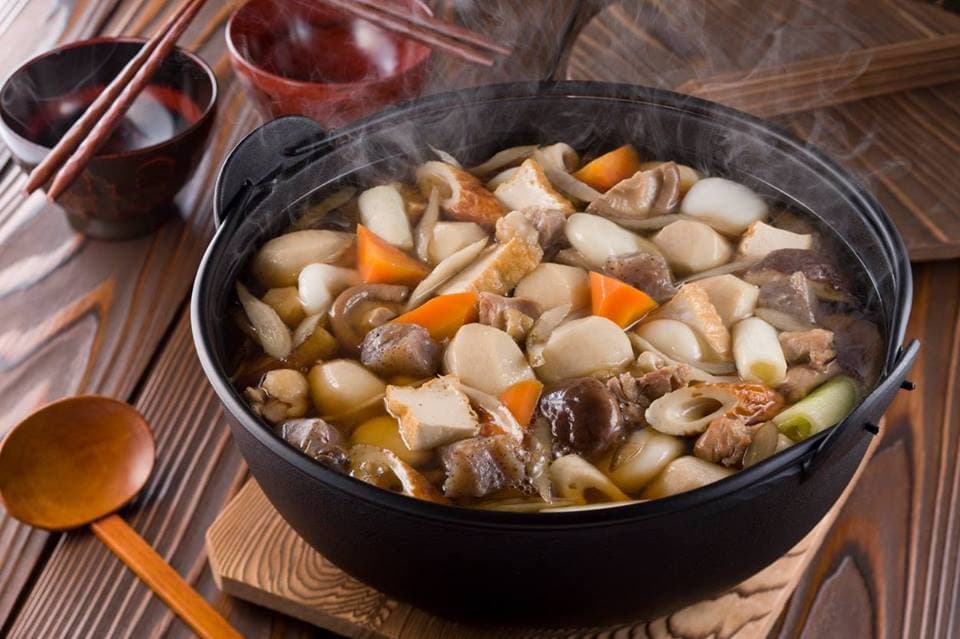 The Iyo homestead local dish imotaki is a stew of taro, chicken and konyaku cooked in a large pot. In the autumn, you can enjoy imotaki seated around a large pot with friends on the riverbed as you gaze at the moon. Eating outside relaxes your body and soul. This is an event that you don't want to miss, when you come to Ehime.
---
The famous confectionery Toramaki has a history of over 100 years.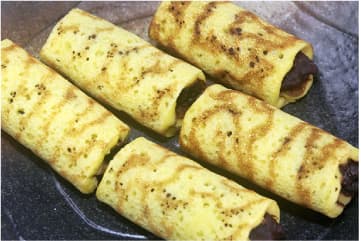 Toramaki, baked at a long-established shop that has been in business for more than 100 years, is a Japanese cake roll filled with sweet adzuki bean paste, wrapped in a custard pancake toasted with a tiger pattern. The anko bean paste is made at the shop, using a method has not changed since its establishment. Savor this traditional snack that has a history of over 100 years!
---
A scenic spot only 30 minutes from Matsuyama city! Head out to Tōon city, full of nature.
That was your introduction to Tōon city just next to Matsuyama! In addition to these scenic spots and gourmets, Tōon has much more nature and many more delicious dishes to offer. This area is perfect for those who want to add a touch to their enjoyment of nature in Ehime. Make Tōon city a memorable experience!