Matsuyama at a glance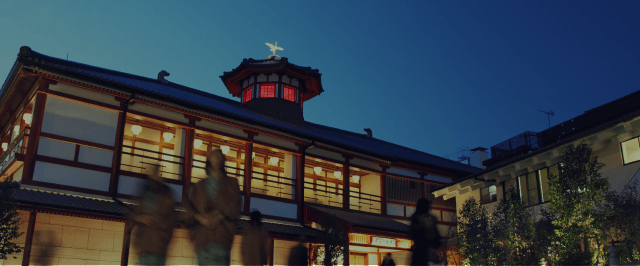 1.Welcome to Matsuyama City
Matsuyama City faces the calm and beautiful Seto Inland Sea and is a pleasant area with a mild climate throughout the year. It is a compact city with easy access to the city center and major sightseeing spots in every direction, so it has both the comfort of a city and the tranquility of the countryside.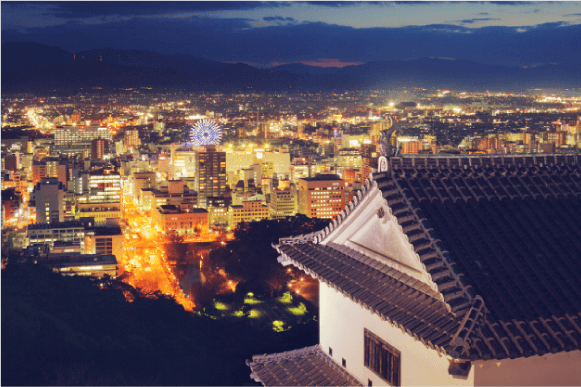 2.Sights to See
Matsuyama is known as a city of hot springs, castles, and literature, and is rich in cultural heritage sites. In the center of the city, there is the famous Dōgo Onsen, which is said to be the oldest hot spring in Japan, and Matsuyama Castle, where a rare and valuable castle tower still remains. Also, in the outskirts, there is Kashima Island, where you can enjoy the beauty of the islands of the Seto Inland Sea.
3.Cuisine to Try
Surrounded by the picturesque sea and mountains, Matsuyama City is blessed with a mild climate, and it is a treasure trove of fresh seafood from the Seto Inland Sea as well as a wide variety of citrus fruits and other rich ingredients. The city offers a wide variety of gourmet foods, such as fragrant Matsuyama's local sake and the local soul food, Mitsuhamayaki.
4.Activities to Do
Matsuyama is home to many fascinating historical buildings, and there are plenty of places around town where you can learn more about the city's culture and history. Why don't you learn more about Matsuyama through some leisure activities that will tickle your intellectual curiosity?
5.Places to Stay
There are many lodging facilities in Matsuyama city and neighboring areas, including Dōgo Onsen. From quaint ryokan (traditional Japanese inns) to comfortable hotels, choose a place to stay that suits your purpose and make your trip even more enjoyable.


6.Souvenirs to Buy
Matsuyama City in Ehime Prefecture offers a wide range of souvenirs such as famous confections, citrus fruits, local sake, and traditional crafts. Be sure to check out the shops where you can choose from a wide range of souvenirs to make lasting memories of your trip.
7.Getting to Matsuyama
There are various ways to get to Matsuyama in Shikoku. From cities such as Hiroshima and Kyoto, you can visit in a matter of minutes. It is also only an hour and a half by plane from Tokyo. It's also a compact city with good access to the city center and major tourist attractions in each direction, so you're sure to enjoy a fulfilling trip.
・About the gateway to Matsuyama